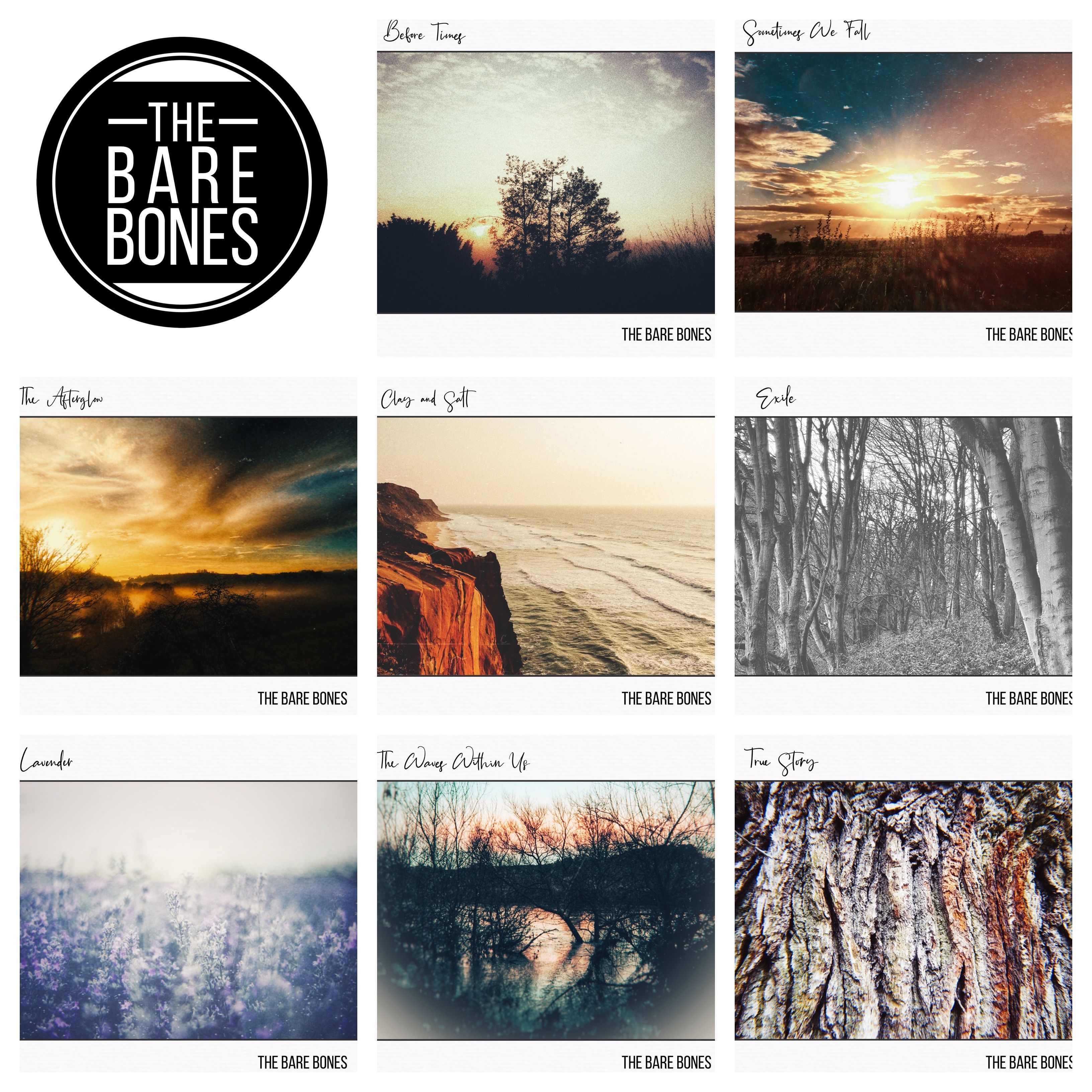 In the past 6 months we've practically lived in the studio and have recorded a lot of new music. And maybe staying in one place and not travelling has brought out our mellow side, as much of this new material has been very reflective and laid back. 
We felt that the mellow, chilled out (and only released digitally) side of us was distinct enough to have its own identity, so we've decided that in future we'll release our more meditative material under the name The Bare Bones. This seems quite exciting for us, as we're both suddenly in two bands at once, but more to the point it hopefully will save disappointing anyone who turns up at a future Whalebone gig expecting a relaxation class. 
You can listen to and download The Bare Bones HERE - just scroll down to The Bare Bones section.
Listen to The Bare Bones on streaming services: