Guitar Workshops in Shropshire
These workshops are suitable for guitarists of all levels - previously we've had beginners through to quite accomplished players - and our aim is to show how you can make the most of your existing skills as well as adding new tricks and tips to your repertoire. The workshops give us a chance to go into detail on the technical side of guitar playing, covering fingerpicking, strumming, improvisational ideas and more. We'll be covering tunes in a variety of styles, touching on folk, blues and the lighter end of rock. The aim is to have a fun but informative day working with each player's capabilities, supporting the beginners and stretching the more able. The cost is £70 per person, which includes the music and teas and coffees throughout the day. Please bring a packed lunch.
NEXT DATES:  
Sunday 29th October 2023 SOLD OUT
Sunday 3rd December 2023 SOLD OUT
TIMES:
10.30 am until 5 pm
HOW GOOD DO I NEED TO BE? - A common question is 'what standard of playing do I need to have?' The music is chosen and arranged so as to be played by both relative beginners and the more advanced. If you can play basic open chords - G, C, E minor etc - and can strum or pick a few simple patterns you'll be fine. If you can do more, we can push you further! You don't need to read music, though a basic understanding of chord diagrams and TAB will help you to get the most from the day.
BOOKING - If you're interested in booking for the workshops please contact us through this website HERE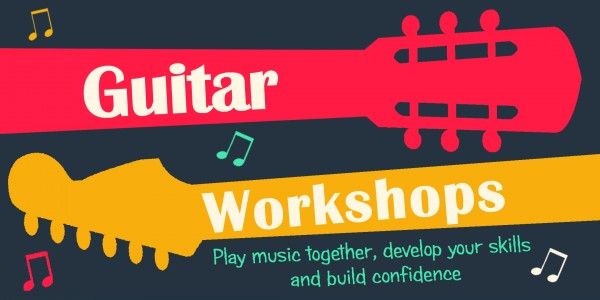 VENUE - Quatt Village Hall, Quatt, Shropshire. WV15 6QN (on the A442 road from Kidderminster to Bridgnorth)
Vouchers available to order email via the contact form here: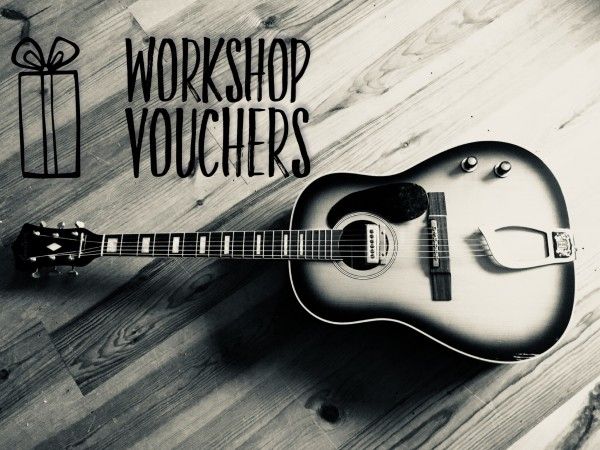 During the pandemic we ran some remote workshops and were collectively known as the 'Covid Chorus' - see the videos above for our rendition of the Foo Fighters tune Times Like These and read the blog HERE and the follow - up our version of The Band's The Weight.