Whalebone - Totally Plucked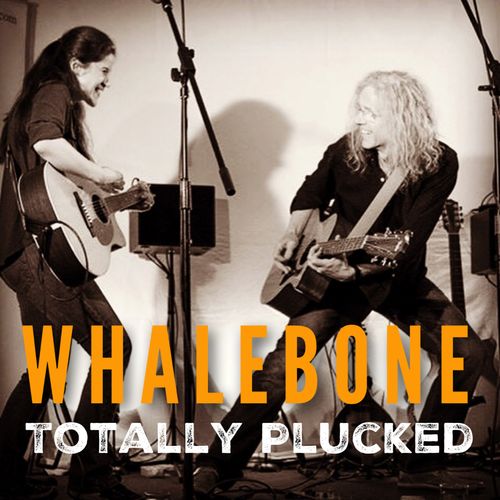 Totally Plucked sees Steve and Char loading up the car with a huge array of guitars, mandolins, bouzoukis and a Shruti Box... and bringing them to a village hall near you.
'Whalebone's Totally Plucked set is live performance at its most scintillating. Their art is to craft a dynamic, rhythmic, melodic wall of sound and deliver their clever arrangements with virtuosity. Close your eyes and you could believe there are twice as many musicians on stage. Forget big venue celebrity concerts - it is a greater privilege to be able to find live performance this good in an intimate setting.'
Mick - concert organiser
Totally Plucked must be congratulated for successfully morphing from a trio to a duo and sealing their reputation with their ambitious first gig at Eaton Constantine. Whalebone followers were treated to hearing previously recorded music transposed into exciting, alternative arrangements.... guitars on fire! A real crowd pleaser!!
Linda - audience member
A wonderful evening of infectious tunes and beautiful arrangements where the mix of instruments made two guitarists sound more like a whole band!
Gill, audience member
Thanks again for Saturday's great show. Definitely a triumph.You made lots of new friends as well as thrilling existing fans.
Geoff - concert promoter